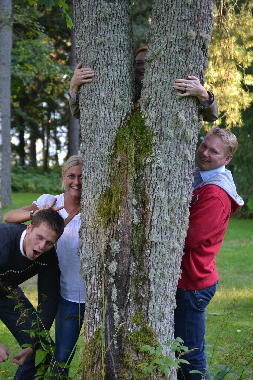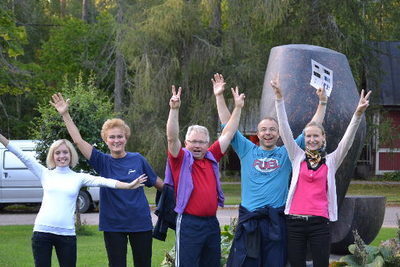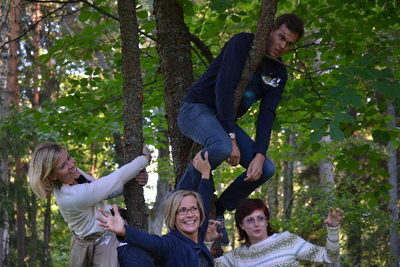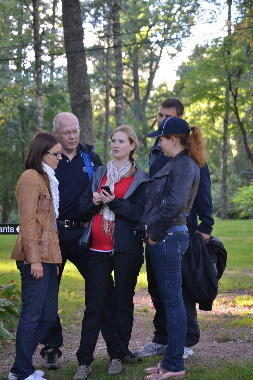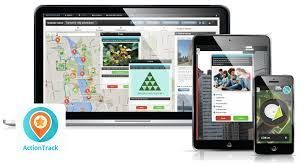 Activity
ActionTrack Mobile Adventure, Haltia the Finnish Nature Centre
Espoo
Nature Mobile Adventure – the ultimate teamwork game.
No sweat or tears. For groups of 10-200 persons, duration two hours:

In NatureMobile Adventure the participants form groups of 4-6 persons and go
through a course during which they have to solve various challenges.
The virtual course has been built at the vicinity of the Haltia Nature Centre
and through this game it is possible to visit the Nuuksio old forest and magnificent
nature and the scenery at the Maahinen nature trail.

Smart phones guide the participants to their next task point by showing the direction to go and the
distance to the next task point. The task points can be either virtual or staffed.
The teams have to complete physical tasks, answer topical questions or do humorous
things together during the course. The questions can also be formed from relevant issues to the
participants.

The basic course includes questions about the Haltia Nature Centre and exhibition not forgetting the
Finnish nature and all its wonders. The team who hunts down the biggest amount of points is the
winner. After the game the participants have an opportunity to look up their routes in a map,
go through the answers given by the teams and see some pictures taken during the day.

The price for Nature Mobile Adventure– the ultimate teamwork game is €44 for person
(minimum charge 10 people) Price includes VAT 10%
Planning the virtual course
Samsung Calaxy SIII smart phones (max. 30 phones) to be used during the course
Services of the guide, the task points
Liability insurance
A prize for the winning team
Digital photos on a cd from the day's activities
Share on Facebook
Basic information
| | |
| --- | --- |
| further information: | Honkalintu Oy www.honkalintu.fi honkalintu@gmail.com +358 50 3308077 |
| Suitability: | Congress groups, well-being days |
| Difficulty: | Easy, medipoum |
| Qualifications: | No particular level of fitness is needed to enjoy this trip. Just bring your sense of adventure and a willingness to try new things! |
| Insurances: | Insurance HonkalintuOy has a full organizer's liability insurance coverage. Participants are primarily covered by the employer's statutory travel- and accident insurance when on a corporate function or on an educational trip. We kindly ask you to cover the insurance validity for a function in question. The tasks don't include any dangerous activities. |
| Address: | Nuuksiontie 84, 02820, Espoo |
| Languages: | Finnish English |
| Links: | http://www.honkalintu.fi |
Book now
Organizer
Honkalintu Oy
Urhonkatu 10
04420 Järvenpää
+358 50 330 8077
honkalintu@gmail.com