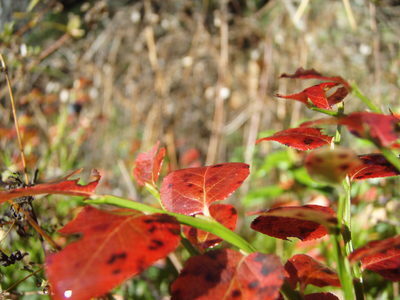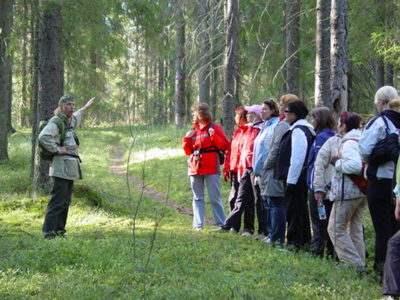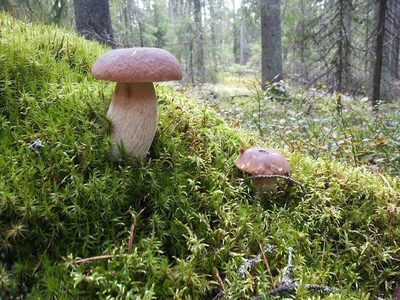 A hiking trip to Lake Kolmoislampi in Nuuksio National Park
Espoo
A hiking trip to Lake Kolmoislampi in Nuuksio National Park
A program for 10200 persons, duration approximately three hours:
The goal of this event is to enjoy the nature's harmony in the Nuuksio National Park.
After the welcoming ceremonies and introducing the guides it is time to begin the outdoor
activities near Lake Kolmoislampi in the Nuuksio National Park.
We offer three different options to enjoy the nature around Nuuksio: Active, Pleasure and
Mushrooming.
Group Active does a somewhat longer hike through the Nuuksio National Park with a guide.
During the hike you'll see the versatility and the beauty of the nature in the Park.
The guides know the most beautiful places where to take you.
Group Pleasure heads towards Lake Haukkalampi and Lake Kolmoislampi with the idea of a lot
of talk and not so much walking.
Group Mushrooming heads towards Lake Haukkalampi and Lake Kolmoislampi where funnel
chanterelles can be found. The guide knows all the best places where to find mushrooms.
Some of the oldest trees of Nuuksio National Park grow in the vicinity of Lake Kolmoislampi and
it has extremely beautiful nature. The hiking trails go through magnificent rocky hills along
several ponds and bare hills. The hiking tours end at the Lake Kolmoislampi campfire site
where our wilderness chef awaits the hikers with a tasty outdoor lunch. 3-5 experienced nature
guides and our wilderness chef with their team are in charge of the event.
You will need clothing and shoes according to weather conditions.
Share on Facebook
Basic information
| | |
| --- | --- |
| further information: | Honkalintu Oy www.honkalintu.fi honkalintu@gmail.com +358 50 3308077 |
| Suitability: | Conference groups, Well-Being days |
| Difficulty: | Easy, medium |
| Qualifications: | No particular level of fitness is needed to enjoy this trip. Just bring your sense of adventure and a willingness to try new things! |
| Insurances: | Insurance HonkalintuOy has a full organizer's liability insurance coverage. Participants are primarily covered by the employer's statutory travel- and accident insurance when on a corporate function or on an educational trip. We kindly ask you to cover the insurance validity for a function in question. The tasks don't include any dangerous activities. |
| Address: | Kolmoislammenranta 1, 02860, Espoo |
| Languages: | Finnish English |
| Links: | http://www.honkalintu.fi |
Book now
Organizer
Honkalintu Oy
Urhonkatu 10
04420 Järvenpää
+358 50 330 8077
honkalintu@gmail.com