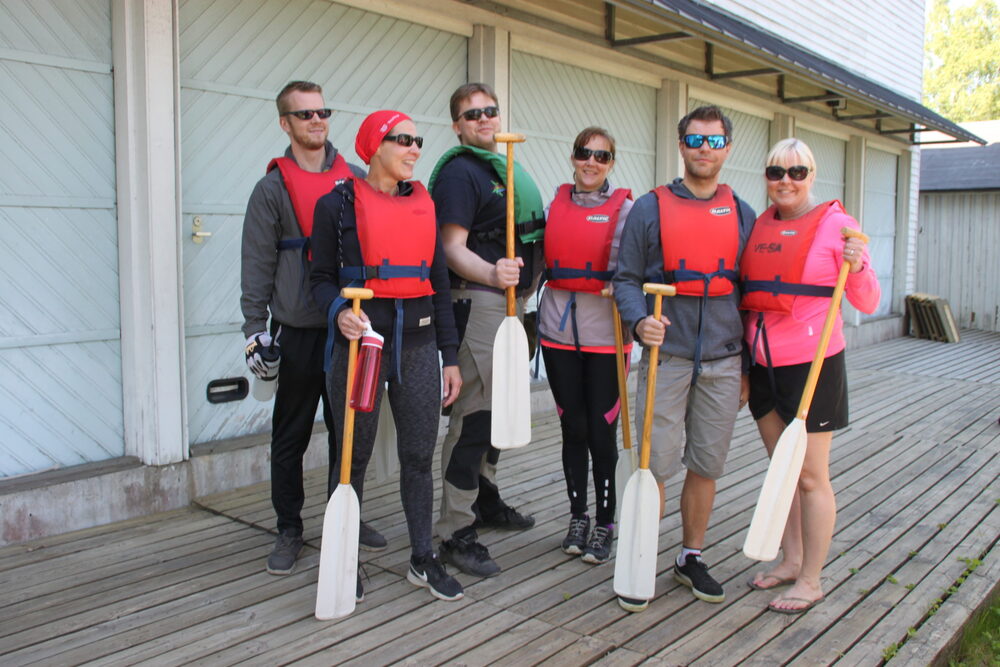 Activity
Dragonboat tour in Helsinki
Järvenpää
Dragonboat paddling is an interesting way to find secret locations just beside the famous Sibelius park in Helsinki.
Paddlers sit in twos side-by-side and use a single-bladed paddle. There is also a drummer and a steerer, with everybody in the boat paddling to the rhythm of the drum. Dragon boat has ancient Chinese origins and dates back more than 2,000 years.
Ketunretket provides a nature- and wilderness guide to these tours, and meal and sauna services at the dragon boat centre can also be combined to the tour. This activity includes life jackets and paddles.
Share on Facebook
Basic information
| | |
| --- | --- |
| further information: | This activity is provided in cooperation with a canoeing sport club in Helsinki. We will provide paddles and safety vests for passengers. It's also possible to take a dip in the sea after the tour. We can leave our dry spare clothing packs to a locked room. Products and Services Delivery Terms: https://www.ketunretket.com/terms-and-conditions-320003-459891.html Shipping cost will be added to price according to the selected delivery method Tuotteiden ja Palvelujen Toimitusehdot: (Suomi) https://www.ketunretket.fi/sopimusehdot.html Toimituskustannukset lisätään hintoihin valitun toimitustavan mukaan |
| Suitability: | This activity is suitable for team building groups, outdoor excursions and all sporty people who form a group of at least 16 persons. |
| Difficulty: | Moderate |
| Qualifications: | Your guide Timo has a 40-year-long history with paddling sports. Timo is an authorized Helsinki guide and also a nature and wilderness guide. |
| Insurances: | Ketunretket does not provide insurance to passengers. You need to have your own freetime insurance. |
| Address: | Jouninkuja 2, 04420, Jouninkuja 2 |
| Languages: | English Finnish |
| Links: | https://www.ketunretket.fi/dragonmelonta.html |
Book now
Organizer
Ketunretket
Jouninkuja 2
04420 Järvenpää
+358405430597
timo.repo@saunalahti.fi