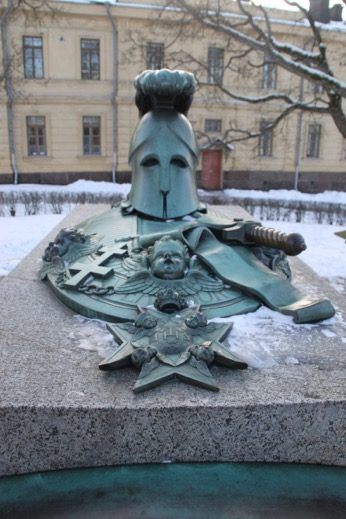 Activity
A Picnic tour to Suomenlinna
Järvenpää
Your guides are authorized travel guides in Helsinki and Suomenlinna, and we provide history-based walking tours in the fortress. We will be visiting places,
which a normal tourist never finds his way to. Our tour begins at the harbor of Helsinki Market Square and the distance to walk in the fortress will be approximately 4 kilometers.
During the tour we visit the small shop of the fortress, to fetch something to eat and head to the walls and and the cliffs of the sea shore.
We will have stories of the fortress starting from the time of Finland being part of Sweden, through the 110 years time being part of Russia until the time of independence, trying to connect the history of the site to the world history.
We will also visit the local museum, and spend some time at the local movie theater, that shows a historical information movie. Our tour lasts approximately 5-6 hours including the ferry trip. This kind of ready-made pick-nick day tour is not available through Suomenlinna sales office. The leaders of the tour are professional guides of Helsinki, Suomenlinna and local culture.
Share on Facebook
Basic information
| | |
| --- | --- |
| further information: | This tour can be started from a customizable location in Helsinki, your hotel or cruise ship harbor. We can also start from the Helsinki Market Square, beside the high obelisk. Start point must be agreed in advance during ordering of the tour. Price includes local HSL ferry fare to and from Suomenlinna. Products and Services Delivery Terms: https://www.ketunretket.com/terms-and-conditions-320003-459891.html Shipping cost will be added to price according to the selected delivery method Tuotteiden ja Palvelujen Toimitusehdot: (Suomi) https://www.ketunretket.fi/sopimusehdot.html Toimituskustannukset lisätään hintoihin valitun toimitustavan mukaan |
| Suitability: | Suomenlinna tour is suitable to everyone that are able to walk approximately 4 kilometers on cobble-stoned alleys and climb to old historical hills, and not being afraid of dark tunnels! |
| Difficulty: | Low |
| Qualifications: | Ketunretket consists of professional and authorized travel guides, specialized in the history of Helsinki and Suomenlinna. We do also have specialty in nature and wilderness guide services. |
| Insurances: | Ketunretket does not provide insurance to clients, so you need to have your own insurance coverage. |
| Address: | Jouninkuja 2, 04420, Jouninkuja 2 |
| Languages: | English Finnish |
| Links: | https://www.ketunretket.fi/opastetut-retket-192865-592612.html |
Book now
Organizer
Ketunretket
Jouninkuja 2
04420 Järvenpää
+358405430597
timo.repo@saunalahti.fi