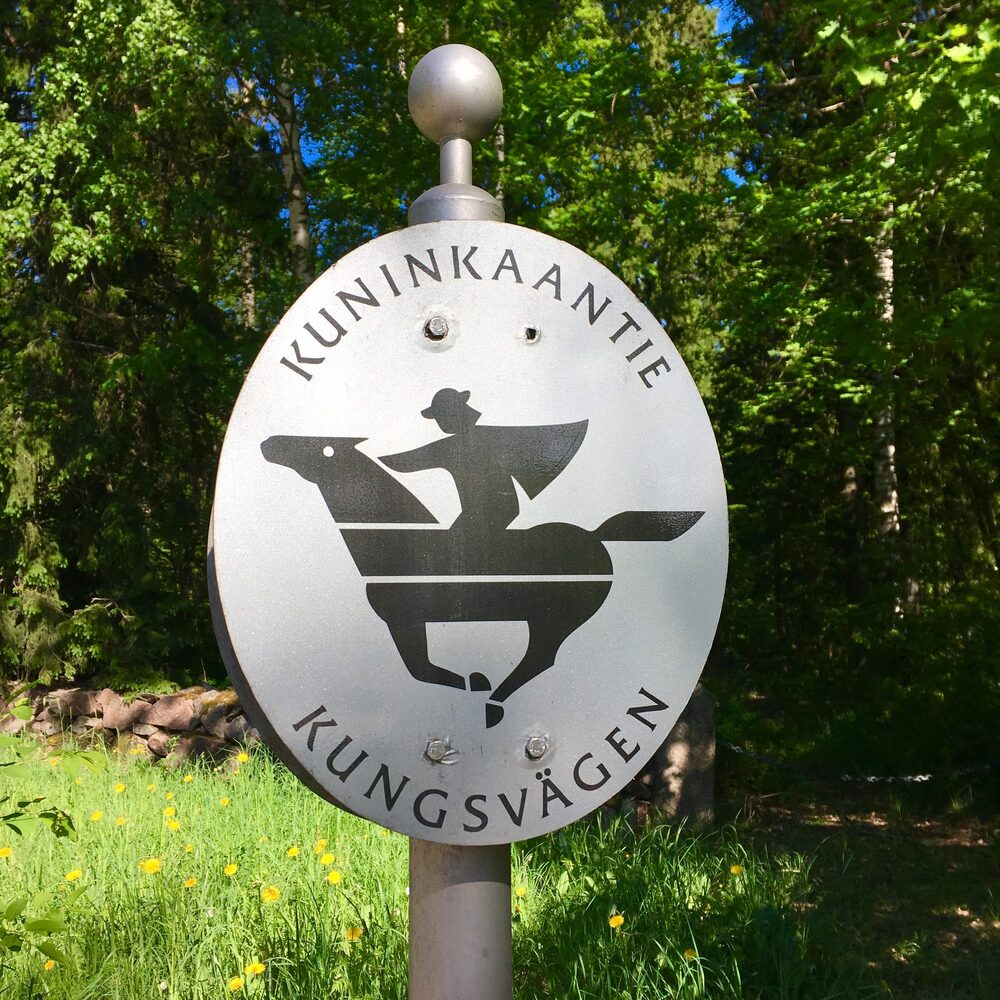 Historical King's Road
Lohja
King's Road is an old post road starting from Norway through Sweden and Finland to Russia. We are having a sightseeing tour in the western part of it in southern Finland. We can start the excursion day from Lohja, Kirkkonummi, Tammisaari, Helsinki or Turku. Experience the atmosphere of the Swedish kings and Russian tsars.
The tour includes guiding, coffee and bread roll, transportation and beautiful views. For extra fee lunch. During the day we have several breaks. Also possibility to shop in Fiskars Village.
Duration 5 hours, when start point is from Lohja, Kirkkonummi or from Tammisaari. Duration 9 hours, when start point is from Helsinki or Turku. Group size 1-3 persons. For bigger groups ask offer by e-mail. Please ask pick-up service from your hotel or airport by e-mail.
Please wear comfortable shoes and clothing according to the wheather conditions.
Share on Facebook
Basic information
| | |
| --- | --- |
| further information: | We are meeting 10 minutes before the start time of the tour. Meeting point 1 is in front of The Chuch of St Laurentius (Pyhän Laurin kirkko), Kirkkokatu 1, 08100 Lohja. Meeting point 2 is bus station by the railway station in street Asemankaari, 02400 Kirkkonummi Meeting point 3 is tourist sightseeing bus stop in front of the Museum of Contemporary Art Kiasma, Mannerheimintie, 00100 Helsinki. Meeting point 4 is pick-up service from your hotel in Turku. |
| Suitability: | Suitable for everyone, who is interested in history, industry, design, art and architecture |
| Difficulty: | Easy |
| Qualifications: | Virve Haahti the Guide is an official tourist guide in the area of Helsinki West and also approved by the Finnish Association for Guides. As well she is qualified to guide along the historical tourist road, King's road, through southern Finland. |
| Insurances: | Customers should have own valid insurances |
| Address: | Kirkkokatu 1, 08100, Lohja |
| Languages: | Finnish English |
| Links: | http://www.virvehaahti.com |
Book now
Organizer
Virve Haahti the Guide
Kivinimenkatu 10 C 6
08100 Lohja
0400 777710
virve.haahti@live.com